Decompression Therapy Sessions on the Triton D.T.S
20 (15 minute) decompression therapy sessions on the Triton D.T.S
Aids in pulling nutrients, oxygen and moisture back into the discs.
Relieves pressure from bulging, herniated and degenerative discs.
Allows protruding nucleus pulposus to be repositioned and often drawn back into the disc.
Relieves pressure from pinched nerves allowing for eventual long term relief from symptoms of back pain, numbness and tingling.
Cervical decompression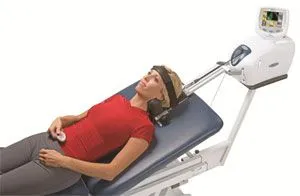 Lumbar decompression