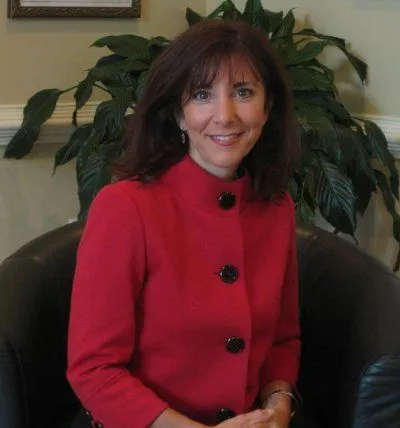 Dr. Deborah M. Brown
Doctor Of Chiropractic

Dr. Deborah M. Brown , a native of New Jersey, attended Life University in Marietta, Georgia where she earned her Doctorate of Chiropractic Degree and also received honors for her participation in student government. She is also an alumnus of Georgia State University, where she received a Bachelor of Arts Degree, with a minor in Business Marketing, and was the president of PRSSA.

Dr. Brown is certified in Physiological Therapeutics for rehabilitative care. She is a member of the International Chiropractic Association, and the Georgia Chiropractic Association. She is also a volunteer for the American Heart Association.

Having been a Gwinnett resident for more than twenty years, she has played an active role in many organizations. If she's not at her practice, you may find her donating her time to the community to educate people on various health topics. Dr. Brown has three boys, Tyler, Christopher and Jake keeping life all the more worthwhile!


Dr. Brown's Story

I was twelve years old when first introduced to Chiropractic. My father injured his low back while working. His boss immediately suggested seeing a Chiropractor, but my father, a skeptic at the time, said they are "Quacks" and "I'll just give it some time, it'll get better." Three months later, and to the point of exhaustion from the severe pain, he went to see a chiropractor. He entered their office walking sideways. You see, he was so bent over from the pain that he actually had to turn sideways to fit through their door. After his first visit, he was able to sit with just slight pain and the pain was no longer excruciating! This gave my father hope and more than that, it opened up a window of alternative care that he never knew existed. We were all adjusted on his next visit, not because we had pain, but because my parents wanted our body to function at 100% enabling our health to soar! It was then that chiropractic became a lifestyle for our family.

From middle through high school age, almost every project submitted, was done on chiropractic, health, nutrition, and wellness. In college, however, my path shifted to broadcast journalism and marketing. After graduating I worked for WPCH-FM/WGST-AM to sell airtime. While on my way to work one morning I was involved in a car accident. I had immediate neck pain. This brought me back to my chiropractor. When I walked out of his office after the first visit, I felt like a new person. My fatigue was gone. I was able to hold my head up without severe pain, and I felt the life force in my body had returned! It was then that I realized what a gift it was to be able to use your hands to get people well. No drugs. No surgery - just your hands! I'm a chiropractor because I wanted to give to people what I had received, a better quality of life.

Our clinic is a family practice. Since I was helped as an adolescent, I have a special interest in working with children. I'm always delighted to help a youngster, and possibly prevent some of the problems I see in our adult patients. Prevention makes a lot of sense, especially these days with the rising costs of disease treatment.

Choose chiropractic! Not only will you begin a program of care likely to help you with unwanted symptoms, but chiropractic addresses the underlying cause of disease. For optimum results, contact our office and follow the recommendations that have helped millions of chiropractic patients for over a century.

Outside Lectures

Dr. Brown is available to speak to groups or businesses on a variety of health and ergonomic subjects. She has lectured at Gwinnett Medical, all Walton EMC locations, county schools and is currently lecturing at various health clubs and businesses.

Reaching Your Goals

One of the most important aspects of our care is making sure that you are comfortable with the pace of your recovery. Dr. Brown will develop an individual plan to meet your needs. Some of our patients feel relief in a few days, a few weeks, or a few months. Your progress is carefully monitored by the doctor and her staff to make sure that your recovery proceeds quickly and effectively.
If you have any questions about our Lawrenceville chiropractor, or would like to learn more about chiropractic care at Family Healthcare Clinic - Dr. Deborah Brown, please call us at 770-978-4419 today!